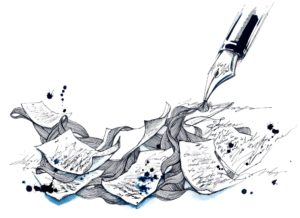 Good evening! Finally, the weekend is upon us and for once I'm excited. I will be dropping the son off at school and heading to southern Ohio for a quiet weekend with one of my best friends.
Writing, writing, talking, eating and nothing else. No, mom I need to go here, or mom where is my…
So what is my goal to accomplish this weekend you ask? To finish book 6, Opal's story of my Masters of The Cats series. What you haven't read them yet? Well let me tell you about the first one.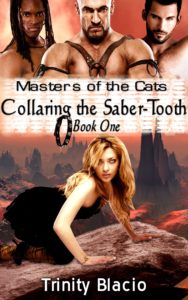 Prologue:
Over the last two hundred years, over thirty-thousand cat-shifters have been hunted and destroyed. As far as Maya Saber can guess, only a few hundred still survive. Maya, the oldest known cat-shifter alive, has only one purpose in life now — to find and destroy the men who murdered her family, no matter how long it takes. The unusual monsters, or what everyone thought were vampires, should've made sure everyone had been killed that night so many centuries ago. Now that she was half Vamplien, (Maya's personal nickname for the monsters) she and her cat sought only vengeance. How she ended up with a temporary family was still beyond her, but she couldn't leave any of her feline friends alone. Banding together, her small, powerful group of women vowed to keep Detroit safe, while they searched for others of their kind. Each one has been trained by Dan Edwards, their human friend, in how to kill anyone threatening their home and territory. Dan alone knows of their plight. Keeping their secret, he and a small group of detectives organize the women, giving them a purpose and a reason to go on. After fifty years, Maya finally has the name of the gang that destroyed her life. Randolph Arrow and his followers, the Blood Gods, will die for their attack on her family. Maya was determined to make sure each one paid for killing her kin.
* * * *
They call us the Gate Keepers, Vampires, or just Monsters and we are all of that and more. Our race, Cometedge—Sentinels of the portals, are a male-dominated society. We were chosen by an ancient superior race and divided into unites call Kith, we were charged with protecting the countless realms out there and the ways between. One such, led by Akaos and his weru-male mates were bound to find their Zealottalon and bring her home. Other than their kind, no one was supposed to be able to travel between the realms alone, but Akaos knew that wasn't so. Slayers, thieves, and blackguards now traveled these roads meant only for his people. For the ancients had gifted immortality and other special abilities to his race, but not all did well by these gifts. Akaos and his men hunt those who seek to wreak havoc throughout the different worlds. As the ruling head of his family, Akaos Featherstone took his position seriously, but even a commander makes mistakes. Over the past few centuries, Akaos has sought to remedy such a failing. He hunts a man he had entrusted with his gift, but that one remains free to create havoc.  For years, his brothers and family protected the primitive humans on their world, but never did Akaos believe that one day he would find their meru, their soulmate, among them.
Buy links:
Amazon Universal Link
myBook.to/sabertooth1bk
Itunes:
https://itunes.apple.com/us/book/masters-cats-collaring-saber/id627935497?mt=11
Bookstrand:
http://www.bookstrand.com/masters-of-the-cats-collaring-the-saber-tooth
Google Play:
https://play.google.com/store/books/details/Trinity_Blacio_Masters_of_the_Cats_Collaring_the_S?id=RbZoBgAAQBAJ
Riverdale Ave Books:
http://riverdaleavebooks.com/books/34/collaring-the-saber-tooth-book-one-of-the-masters-of-the-cats-series
Barnes & Noble:
http://www.barnesandnoble.com/w/masters-of-the-cats-trinity-blacio/1115119086?ean=294001654
Smashwords:
https://www.smashwords.com/books/view/300301
Kobo:
https://www.kobo.com/us/en/ebook/masters-of-the-cats-collaring-the-saber-tooth
Now meet Opal from book 6, The Master's Secret Love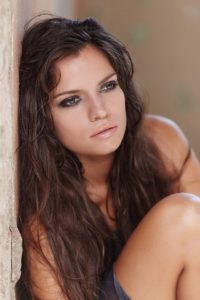 Opal: Mother used to be a heroine addict. Lived on the streets. One of the youngest of the cat women. But don't cross her, she loves to get even. Like the time syrup dumped on her mans head when he had tried to leave when she didn't want him to.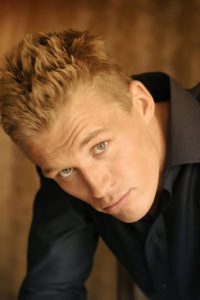 River-Wanderer: The Orak of their family unit. Chose to leave his race, the Tetraheros and become the warrior just so he could be with his Kitty, Opal.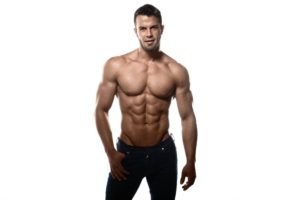 Rhodes Threntons-mated to River, Zanger and Opal. Oldest of the brother's Threntons. Bad boy of the warriors, powerful, even the king is weary of him.
Zanger-part demon and Cometedge warrior. Good friends with Barry's family. Mated to Opal, River, and Rhodes. Hunter of his kind who have stepped over the line.
These four are the characters of book 6, which will be coming out on March 16. So, must finish this weekend!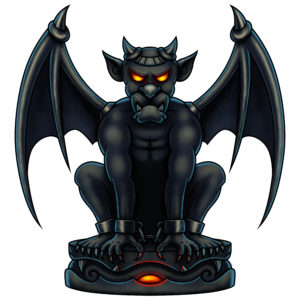 Slade is back and it's time for another contest. Chose a link above and share it anywhere. Then come back here and comment to win a PDF of my story coming out tomorrow, book 3 of my Running in Fear series. Contest winner will be picked tomorrow night.