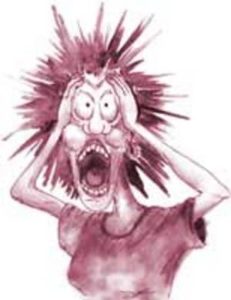 Good evening! I'm home and rested after a weekend of starting at the laptop and getting no where! I hate days like that. The whole purpose was to visit my friend, which we did and write, which I didn't. Well, maybe about 500 words. But that is not what I wanted.
I have three to four chapters to write to finish this book. But I was stuck in what we call a block. Now that I'm home, yep the words are there, but I'm tired and keep falling a sleep. Then on top of it I have to work tomorrow morning, jeez.
Well the good thing is I know where I want to go with the story so that does help.
I have some great news! Abandoned is now out! Book 2 of Jaycee's story is out and any Kenyon fan can now get it 50 % off at Riverdale Ave Books. That's right.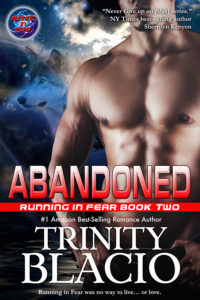 Click the picture and be take right there. Use the code: SKRIR2  Code is only good till March 30 so get yours now!
In the second novel in the #1 best-selling Amazon romance Running in Fear series, Jaycee Manz has finally found her mates. Now among others of her kind, you would think she would be happy. But like everything else, achieving a dream often comes with a price. How can a person feel totally abandoned when surrounded 24 hours a day by her mates? Can she trust them not to rip out her heart?
Remi, Dane, and Mark love their mate Jaycee. Now all they have to do is figure out how to get her to bond with them.
Remi knows he's going to have to force the issue, but he's determined to have Jaycee at his side no matter what the cost.
The pack has always been first in Dane's mind, but how does he trust his mate to her duties if she can't even control her emotions? He knows Jaycee needs help and guidance, but what else is she hiding? Will he have the patience needed to deal with her? Or will he just say the hell with it and tie her to his bed forever?
Being Remi's bonding partner is not an easy job, but then neither is being Jaycee's mate. Not only does Mark need to control her, but he also wants to love her. Can she settle down and accept the three of them? If his bonding partner has anything to do with it, she will have no choice, but Mark sees problems coming and knows someone is going to be hurt…
Party time!!! Mark your calendars for my pre-release party-Lula Roe party! That's right I'm having a Lula Roe party and a pre-release party for my new series White Buffalo MC which will be coming out on March 28.
https://www.facebook.com/groups/lularoescgpartyplace/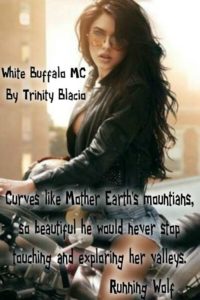 There will be many prizes and of course lots of Lula Roe for you to buy…