*•. (★*•.¸★¸.•*´★).•* A Halloween to Remember*•. (★*•.¸★¸.•*´★).•* New Release
In A Halloween to Remember, Book Nine in #1 best-selling Amazon Romance writer Trinity Blacio's futuristic Running in Fear series, Halloween was supposed to be about monsters, treats and fun, but Shelly Glassgo has had enough of monsters to last her a lifetime. You would think that the threat of war around the corner would bring people together, but that was not the case. How could a big cat love a small wolf?
Bo was tired, with the move, settling his people—and the new ones that were joining their den—it had all kept him to busy. He didn't see his Little Wolf's need and for that he would never forgive himself. But Bo was bound and determined to make sure her Halloween was filled with treats—three big ones—Argo, Buck and White Eagle.
All Hallows' Eve came early for them: their marriage and mating would be one to remember, but it would seem the monsters have been awakened and were getting ready for the attack.
Links:
Amazon: http://mybook.to/AHalloweento
Googleplay: https://play.google.com/store/books/details/Trinity_Blacio_A_Halloween_to_Remember?id=ppg4DwAAQBAJ
Riverdale Avenue Books: http://riverdaleavebooks.com/books/5353/a-halloween-to-remember-book-nine-of-the-running-in-fear-series
Bookstrand: http://www.bookstrand.com/a-halloween-to-remember-book-nine-of-the-running-in-fear-series
Smashwords: https://www.smashwords.com/books/view/751990
With my new releases I've decided to do something new. Every new release I will give away a print copy of one of my favorite authors. So, let's start this!
Ann Mayburn
Website: http://www.annmayburn.com/
Facebook: https://www.facebook.com/ann.mayburn.5
Twitter: https://twitter.com/AnnMayburn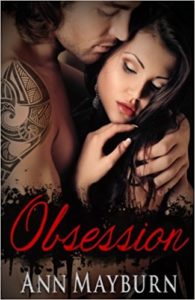 Hannah All my life, I've only wanted one thing: someone to love me and someone who will let me love them in return. This seems like a simple request, but I was born to parents who wished I had died of childhood leukemia, instead of my younger sister, and who have ignored me no matter how much I've tried to please them. I'm starved for affection, addicted to the feeling when someone cares about me, which has led to a love life filled with either boys I've scared off, or men all too eager to take advantage of me. I thought I would never find a man who could feed my craving for constant attention—and then I met Leo. He fills the void inside of me, haunts my dreams, and does things to me in bed that are so good, they're probably illegal. I can only pray I don't scare him off once he figures out just how needy I really am. Leo There are very few people in this world I've ever been able to form an emotional attachment to, but the moment I saw Hannah, I knew she was mine. We were bound together by fate, our paths crossing first as children, then as adults, each time marking me. She doesn't know it but I've been watching her for a year now, studying her, stacking the deck so when I do make my move, there's no way she'll ever escape me. But my world is a harsh, cruel place, and the cartel I work for demands absolute loyalty and trust…a loyalty Hannah has yet to earn in the dangerous eyes of my employers. There is only one way to ensure Hannah's absolute devotion, and I hope that she doesn't hate me forever when she finds out that not only have I brainwashed her into loving me, but that I don't feel an ounce of guilt about doing it. She's mine, only mine, and I'm keeping her forever.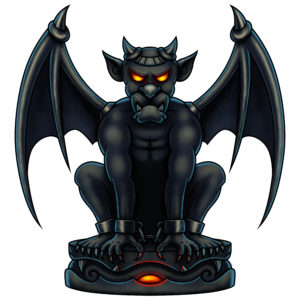 Directions: For a chance to win the print book of Obsession all I ask is you share the link of my blog post. Post, Share The Love in the comments…I will pick a winner next week, on Friday, Good luck and please check out Ann Mayburn. She is an amazing author, one that I will buy all her books in print, when I can.