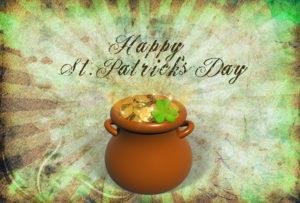 Hello and happy St. Patrick's Day! I hope you have plenty of green beer, food, and riches beyond your dreams.
New Release up date!
My Sugar Daddy: Book 1 in my Sugar Daddies series is back out.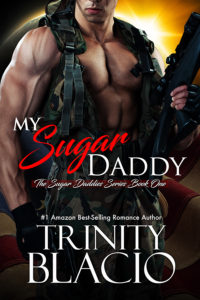 Struggling single mother Laura McGill figures she has nothing to lose and everything to gain when she impulsively signs up online to meet a sugar daddy. After losing her virginity to a two-timing married man, she's out to find security for herself and her infant son Max–and hopefully a man she can love.
Brothers Daniel and Grant Wilmot are handsome and rich-and seeking a Rubenesque beauty whose lush curves will cushion their hard loving. Leaders of a security team comprising former Special Forces operatives and a dating website that serves as a cover for their military activities, Daniel and Grant–and another brother, Roman–are smitten by Laura's generous proportions and sweet manner.
But before the relationship can get too far, a classified government project goes awry–and the Wilmot brothers are forced to pick up the pieces. But will Laura reject them when she learns the truth about the secret they carry?
Links:
Now, we decide book 2 also needed a new cover and I have to say I love it…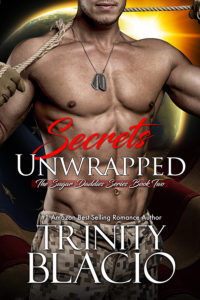 Alex Martin's world is changing at an alarming pace. She had arrived at the Wilmot's mountain compound with her best friend Laura just as all hell has broken loose. A dozen or so blasts set off by a terrorist group had hit most of the major cities in the US. Their compound was also attacked, so they all moved to the fortified tunnels beneath the buildings.
The Wilmot brothers – Grant, Daniel and Roman – were Laura's men, former military personnel, as were most of their companions. They were all survivors of a secret government experiment performed on them when they were children. Over the years, they had found others who had been victims of the 'camp' where those experiments had taken place involving alien DNA. Recently they were visited by those aliens, and learned that they weren't the only group that had been experimented upon.
The President of the United States had tasked their compound to keep order and protect those in the nearby city until they were needed. They were also a magnet for the victims of similar experiments. And the terrorists considered them all a threat.
Surrounded by these military men, Alex couldn't help but fall for the three assigned to protect her. But could these men help heal the wounds in Alex's heart, barely held together by Band-Aids?
Ordered to pick up and guard their commander's woman's best friend, Bo, Rafe and Justin were not prepared to face the black bombshell that was Alex Martin. Ever since that first night on her porch, their three lives had changed.
Alex was theirs now. All they had to do was convince her to allow them into her heart. Beneath all that tough veneer, they had a Baby Girl who needed their special loving. With new threats popping up every hour, Bo, Rafe and Justin were bound to make a home for Alex.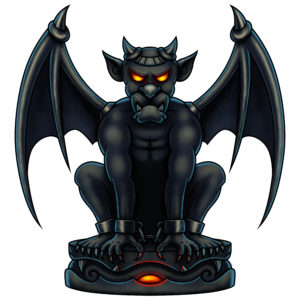 Since it's a special day we are at it again. But this time it's a 25 dollar gift card from Walmart sent to you with a few other goodies. What do you have to do?
Follow my Amazon author page
When done say Happy St. Patty's Day in comments along with your email address. Winner will be picked in one week March 25 on my Birthday.