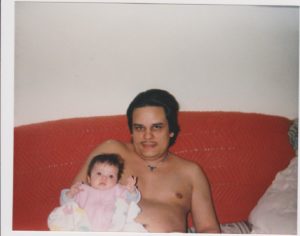 It's with great sadness, hurt, anger that I write this last post. My husband was diagnosed with Vascular Dementia two years ago. Some said the younger they are the faster the disease spreads and it would seem it is true in my husband's case.
For the last two months, illness had taken hold of my husband, his body failing him along with his mind. All he wanted he told the doctor last week was to sleep, the pain was so bad in the end he couldn't sleep or eat for over 2 to 3 weeks. He'd lost over 15 pounds. To give him something just to knock him out to rest, but they wouldn't.
They gave him some little pain pill, that even the corner didn't understand, with the size of my husband it wouldn't have done anything for him. His mind snapped, the pain too much and going in and out of the fog from dementia my husband gave up. Informed my daughter he was going to work in the garage and that was the last he ever said to anyone.
Were the signs there, yes now that I look back, but I won't blame myself or even my husband for taking his own life in the end. This disease took the man, my warrior away from his children, brothers, family and me…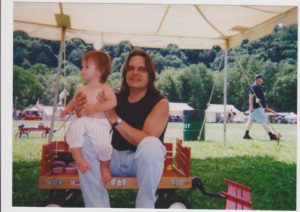 .
So come Friday, Jan 4, 2019 we as a family ring in the New Year saying goodbye to our husband, friend, dad, brother, uncle.  We will miss you and you will always be in our hearts.
If you would like to help us with financially it would be appreciated.
https://www.gofundme.com/unee92-funeral-expenses&rcid=r01-154636658851-238f7a2ee14b4239&pc=ot_co_campmgmt_w
Dementia you suck… https://www.dickenfuneralhome.com/obituary/rodney-horner