Naughty Series: The Naughty Stepbrothers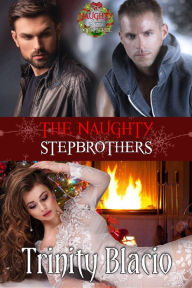 Buy it today from:
In the third installment of best-selling author Trinity Blacio's Naughty Christmas series, Xena Castor had always believed she was Daddy's little girl. It was just the two of them against the world, until that fateful day when her father met the Stepmom from Hell. Then said little girl had no one, until two wolf-warriors showed up in her life–her stepbrothers.
Were they a gift from Santa or another curse following her as she ran from the danger she knew was coming? Would her Christmas wedding dream ever become a reality? Or had she been too Naughty, needing a good old-fashioned spanking that secretly craved?