The Celtic God Who Loved Her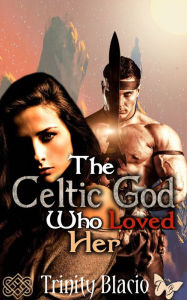 Buy it today from:
Jade's life is complicated. Raising six children on her own isn't easy. Sex isn't even a word in her current vocabulary. That is until Dagda shows up, the phallic god in the flesh, in her home. When danger shoots out of the dark, Jade's new-found warrior vows to protect her
Dagda, Celtic Earth and Father God, leader of the Tuatha De Danann hasn't been in the human world for the past two hundred years, until his daughter shows up missing. Little does he know by finding his daughter he will also find his true mate the one that can handle his lustful ways and his temper.