The Sugar Daddy Series: My Sugar Daddy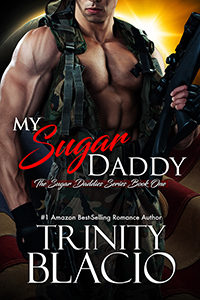 Buy it today from:
Struggling single mother Laura McGill figures she has nothing to lose and everything to gain when she impulsively signs up online to meet a sugar daddy. After losing her virginity to a two-timing married man, she's out to find security for herself and her infant son Max–and hopefully a man she can love.
Brothers Daniel and Grant Wilmot are handsome and rich-and seeking a Rubenesque beauty whose lush curves will cushion their hard loving. Leaders of a security team comprising former Special Forces operatives and a dating website that serves as a cover for their military activities, Daniel and Grant–and another brother, Roman–are smitten by Laura's generous proportions and sweet manner.
But before the relationship can get too far, a classified government project goes awry–and the Wilmot brothers are forced to pick up the pieces. But will Laura reject them when she learns the truth about the secret they carry?