Valley of Whispers Series: Loving Whispers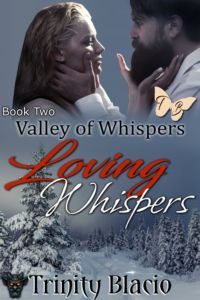 Buy it today from:
Betsy Hobill had always made bad choices in her life, but the last one was deadly and she was once more on the run. All she had ever wanted was what her older sister had, but now, it looked like she'd be lucky to make it through this Christmas.
Marcus knew Betsy was for him, his mate, but after being rejected once from her, could he still offer his heart on a plate, not to mention his best friend, Boone?
But will the threat to Betsy's life take her away from all? Will this Christmas have another happy ending as her sister had last year?