Stepbrothers Series: Her Stepbrothers Are Aliens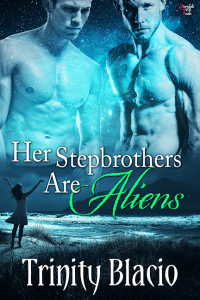 Buy it today from:
Lea Clark was so happy when her Mom finally found the man of her dreams. She thought that not having to worry about her mom any more would take a load off of her shoulders, but she got so much more than she ever imagined when she married into this family!
Not only had her mother married an alien from another planet, but her stepfather was from a family of warriors to boot.
Did she mention that her stepfather had, not one, but two hot sexy warrior sons? And that her so-called stepbrothers claimed she was their mate as well?
Talk about keeping it in the family!