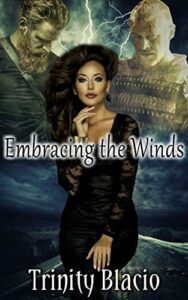 City of the dead, witches, and everything that went boo in the night, New Orleans was Luna's home. She refused to leave or hide from those fanatics that followed her everywhere. Her family murdered she'd face them head on this year. She was not running anymore, but what she wasn't expecting was for the sexy male gods to show up at her door.
Aeolus Jr., son of one of the most powerful God's couldn't believe his father had sent him to Earth to protect a human of all people. Him, a God and the oldest of the five brothers shouldn't be on this planet, but as soon as he sees the woman Aeolus knows why he was sent.
Can he and his brothers save her, and could she accept all five of them as her mates?
Buy
Amazon | Barnes & Noble | Kobo